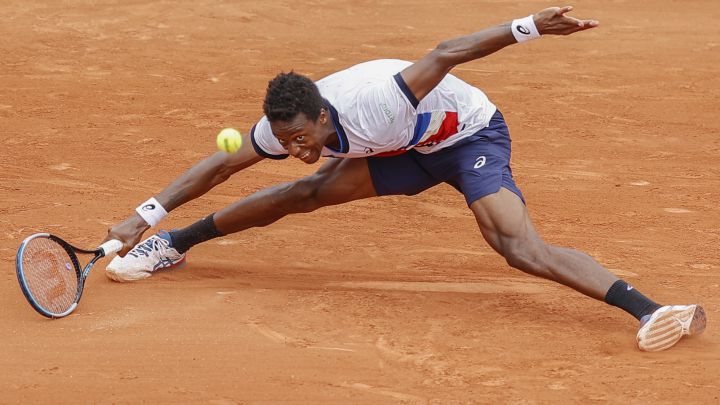 French tennis, one of the three most powerful in the world economically, along with the Australian and the American, is mired in a galloping crisis in terms of the results of its representatives both in the ATP and the WTA. This year, for the first time in the Open Era, France have not put any tennis players in the third round of Roland Garros in the individual draws.
Among those who had a direct place by ranking, those who were classified in the previous one and the guests, there were 18 Gauls in the men's team and 11 in the women's for a total of 29; 22 (Pouille, Humbert, Tsonga, Bourgue, Rinderknech, Gaston, Herbert, Mannarino, Bonzi, Moutet, Paire, Cazaux, Barrere, Simon, Chardy, Paquet, Babel, Jacquemot, Dodin, Parry, Cornet and Burel) fell in the first round and the seven survivors (Gasquet, who fell to Nadal, Monfils, against Ymer, Couacaud, Ferro, Mladenovic, Garcia and Tan) in the second.
Last year the alarms went off when only Hugo Gaston passed in boys and García, Burel and Ferro, in girls. Gaston reached the eighth (he lost to Thiem in five sets), as did García and Ferro, who could not advance further. Remember that France has not had champions in Paris since Mary Pierce in 2000 and Yannick Noah in 1983. Henri Leconte played the final in 1988 (loss to Wilander) and Pierce in 2005. Currently, they have 11 players in the top-100 ATP (Monfils is the highest ranked, 15th) and four in the top-100 WTA (Ferro is 51st).
French players in the 3rd round in the last 7 years
2021: 0
2020: 4 – Gaston, Garcia, Ferro and Burel
2019: 5 – Hoang, Monfils, Mahut, Paire and Moutet
2018: 7- Gasquet, Herbert, Monfils, Simon, Pouille, Garcia and Parmentier
2017: 6- Gasquet, Monfils, Pouille, Mladenovic, Garcia and Cornet
2016: 7- Tsonga, Simon, Chardy, Gasquet, Mladenovic, Cornet and Parmentier
2015: 9 – Gasquet, Chardy, Tsonga, Paire, Mahut, Simon, Monfils, Mladenovic and Cornet