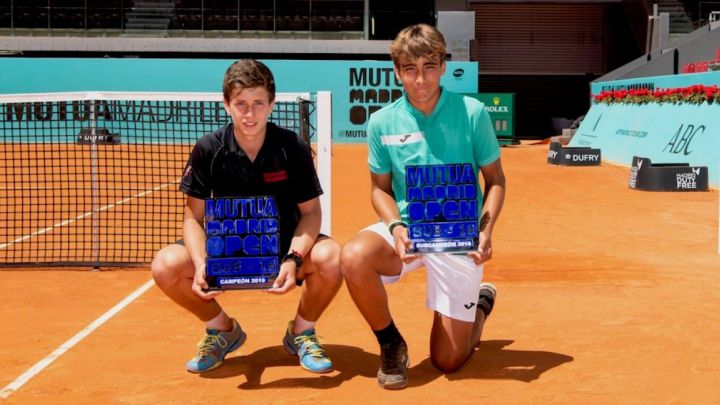 Spain or as we like to call them in AS, the Armadita, will have at least four representatives in the individual draws of the junior tournament at Wimbledon. Three of them competed less than two months ago at Roland Garros, Daniel Rincón, Daniel Mérida and Ane Mintegi, and another premieres at Grand Slams, Alejandro Manzanero, who was champion of the Mutua Madrid Open Sub-16 two years ago by winning in the final precisely to Mérida. And Miguel Pérez Pena will try to qualify in the previous one.
The competition starts on Monday and the Spanish already know who their rivals will be. Rincón from Avila, 18 years old and sixth seeded, who reached the quarterfinals in ParisLike Mérida, he will face British guest Roan Jones in the first round. Madrid's Mérida, who is only 16, will face Czech Vojtech Petr. While Manzanero, Valencian from Almoradí of 18 and 15th favorite, will run into the Hong Kong Coleman Wong.
Mintegi, a 17-year-old from Donostia, will face the Italian Eleanora Alvisi in the last season in which she will compete as a junior.