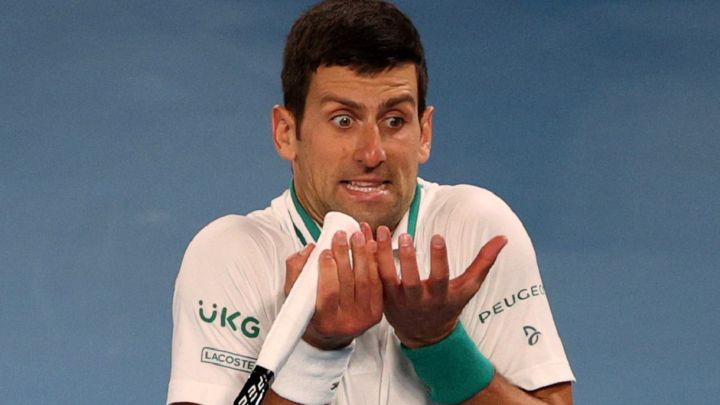 Novak Djokovic's odyssey to play the Australian Open is going to be longer than expected. After the Serbian announced that he had received a medical exemption certificate to be able to play and the stir that this news has generated among the Australian authorities, now Djokovic could see his situation getting complicated … at the gates of Melbourne airport.
According to several Australian media, Djokovic has already landed in Melbourne on Wednesday night in Australian time but has not yet been able to enter the country, Since the Victorian government has denied the Serbian entry due to an error in his visa, and more specifically with the travel declaration presented by the Serbian upon arrival, as pointed out by the Australian newspaper The Age.
Victoria State Sports Minister Jaala Pulford was adamant about Djokovic's chances of entering the country. "We will not assist Novak Djokovic to apply for an individual visa to compete in the Australian Open. We have been clear on two points: the approval of visas depends on the Federal Government and medical exemptions are a matter for doctors," he said.
Australian Prime Minister Scott Morrison also wanted to state that he will be awaiting the evidence provided by Djokovic. "We are awaiting your presentation and the evidence you provide to support your exemption. If that evidence is insufficient, you will not be treated differently from everyone else and you will be on the next plane home. There should be no special rules for Novak Djokovic at all. " Now Novak Djokovic waits in Melbourne, at the gates of the airport, to find out if he can play the Australian Open or if, on the contrary, he will have to catch a plane back home.