Novak Djokovic will not be vaccinated. The Serbian, who was deported from Australia on January 16broke his silence in a BBC interview (will be broadcast in full at 9:30 p.m. today) in which he warned that his beliefs are above the possibility of being unhorsed in the fight to be the tennis player with the most Grand Slams in history. A pulse in which Rafael Nadal He placed himself ahead (21 titles) of the Balkan and Roger Federer with his victory in Melbourne.
"My decision is based on the fact that my body is more important than any title. I try to be in tune with my body as much as I can", explained the number one, who declares himself "a great student of well-being, health and nutrition". He is vegan, does not eat gluten and is a follower of holistic medicine and meditation with the advice of the expert in alternative medicine Chrevin Jafarieh or the Spanish Pepe Imaz.
"I could give up tournaments that force me to change my position on the vaccine, it is the price I am willing to pay"warned Djokovic, who reappears next week in Dubai, where he could lose number one in favor of Daniil Medvedev (plays in Acapulco). If not, he will give it up on the US Masters 1,000 tour (Indian Wells from March 14 and Miami from 28), because the US requires the complete vaccination schedule and he will not be able to travel.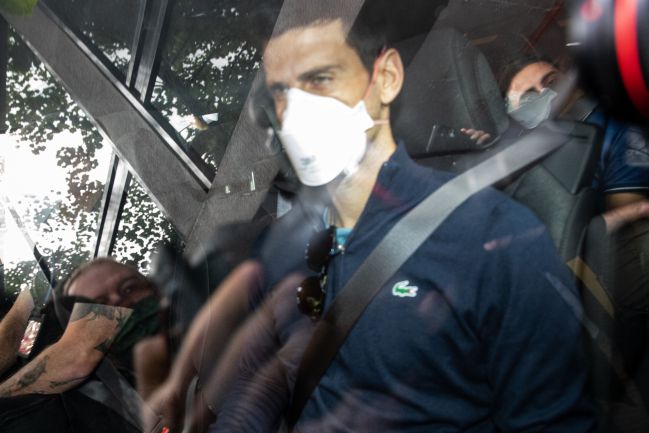 To date, the Serbian could not participate in the Grand Slams either at Roland Garros (May 22-June 5) or at the US Open (in August). Only at Wimbledon (June 27-July 10) quarantine for ten days. His calendar is greatly reduced, and in the spring he would pass through Monte Carlo, Belgrade, Rome and Madrid.
"I have never been against vaccines, I received them as a child. But I have always defended the freedom to decide what you put into your body", explains Djokovic, who hopes that the restrictions will be relaxed and "play many more years" while keeps "an open mind" about getting vaccinated in the future "because we are all trying to find the best solution to end COVID."
Despite having a medical exemption from the Australian Open to participate (he contracted COVID in Serbia in December), the Immigration Minister, Alex Hawke, used his power to expel him, considering him a danger to public health. "It was based on the perception that I could create an anti-vaccine sentiment in the country or in Melbourne, something that I totally disagree with," protests Djokovic. "What people don't know is that I wasn't deported for not being vaccinated or for breaking the rules.", he added. "It bothers me that it is said that she was manipulated (her PCR test on her)," she also defended. While practically 100% of the circuit is immunized, number one remains firm in its position of not accepting the vaccine. Whatever it takes. And it's a lot.