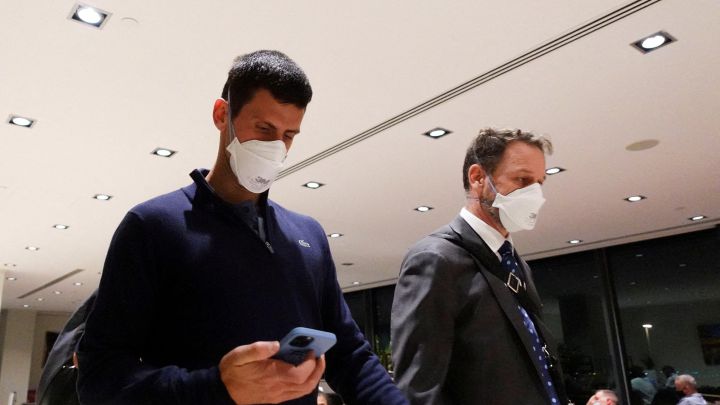 Novak Djokovic's expulsion from Australia after a legal battle with local authorities for trying to play the Open without being vaccinated raised questions about the Serb's presence at the rest of the season's Grand Slams. The next one, Roland Garros, will start on May 22 in Paris and at first it seemed that Nole could miss it due to the requirements that France has been imposing on people who wanted to cross its borders. But a recently approved change in regulations has opened the doors for it.
Now the European country, according to The Gazette, will allow entry to those who, without having been vaccinated, have overcome COVID in the six months prior to their arrival. In the process that culminated in the deportation of the Balkan from Australia, he accredited a positive test carried out in mid-December of last year. That means his window of entry to France would last well into June, when Roland Garros will have concluded.
Thus, Novak could defend the title won in 2021, when he defeated the Greek Tsitsipas in the final after getting off Rafa Nadal in an epic semifinal duel. The news comes after the French government first assured that he could participate despite not being vaccinated, a position corrected last week by the Minister of Sports, Roxana Maracineanu, who said that the complete guideline would be required from the fans and the staff involved in the organization of the event.
As for Wimbledon and the US Open, the situation is somewhat different.. For the first, he could enter the United Kingdom without being vaccinated, as long as he complies with the ten days of quarantine and in that period of negative in two tests. The United States, on the other hand, asks for the complete guideline from all those who want to enter the country.