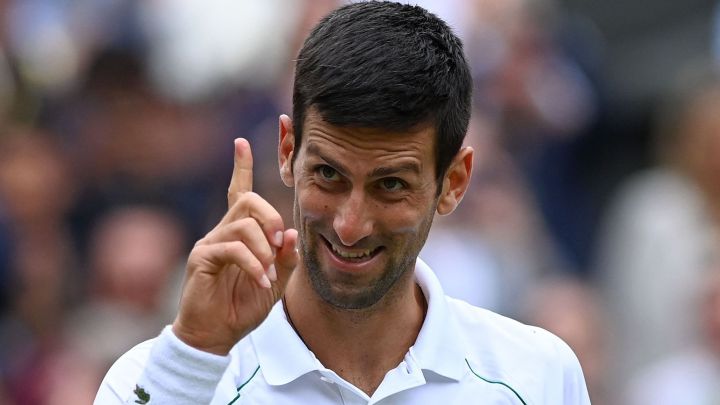 Novak Djokovic is already at the top with Roger Federer and Rafa Nadal. Twenty Grand Slams each after the Serb conquered Wimbledon for the sixth and third time in a row. Matteo Berrettini succumbed in the final by 6-7 (4), 6-4, 6-4 and 6-3. "It was more than a battle. The game was tough and I'm sure Matteo, the 'Italian hammer' will have a great career," he praised.
"I must pay a great tribute to Rafa and Roger because they are the two tennis players who have demanded the most of me. They are the reason that I am here. They have made me improve physically, mentally or technically. I have played the best games of my career against them. The last few years have been incredible for me since I really got into the fight for the Grand Slams in 2011, but this won't stop here ", The Serbian explained about the feeling of matching Nadal and Federer.
With the titles of Australia, Roland Garros and Wimbledon, Djokovic opens the door to complete the Grand Slam (the big four) in a year and even the Golden Slam with the Olympic gold, because he will play in Tokyo. "I hope I can do it, I'm going to work for it. I'm in good shape and playing at the highest level in the Grand Slams is what I try to do," he warned.
Djokovic also revealed a secret: "Winning Wimbledon was always my dream as a child. When I was seven I made myself a glass like this (he said looking at the one in his hands) with what I found and now I have six, it's incredible. "