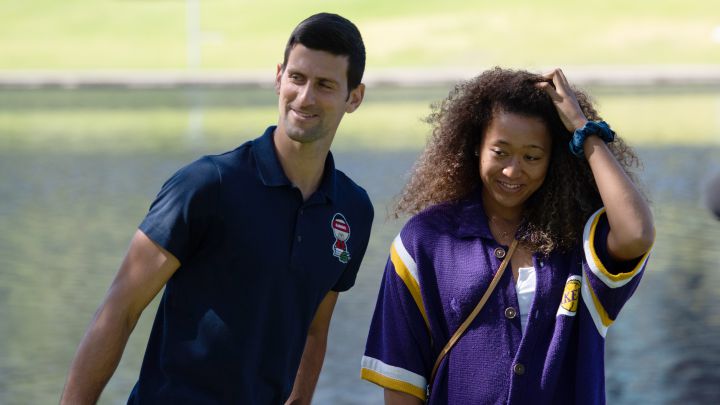 Novak Djokovic, one of the most authoritative voices in world tennis, came out in defense of Naomi Osaka, after the decision made by the Japanese to leave Roland Garros after refusing to attend to the press and being fined and threatened with expulsion for it. The Serbian feels "empathy" for the 23-year-old player and believes that · "you should come back" when you "think and recharge the batteries."
"I understand her and empathize with her. Because often in my career I was a bit at odds with the media. I know how she feels and I support her. I think she had a lot of courage to have done that, "explained Djokovic in the press conference after his victory against Tennys Sandgren. "I'm sorry to hear that she's going through mental pain, tough times. We don't speak directly, but she seems to be struggling. I wish him well. I hope he recovers, "added the Balkan.
Nole sees Osaka as a "very important brand for tennis." "We have to get her back. She must come back. It was very brave of him what he did. And she is the one who knows best how she feels. If you have to take time, think, recharge your batteriesIt is what he has to do, and I fully respect his decision and hope that he will return soon, "said the Belgrade.
"Now we have our own platforms"
Djokovic made an interesting reflection on how the role of the media has changed in recent years with the emergence of social networks: "We do interviews after every game. And we answer questions that are often quite similar. But it is part of our sport, of our work. The media are important, there is no question about it. They allow us to have a platform to communicate with our fans, but in a more traditional way; Before, it was the only way to contact them, but these last five or ten years it is no longer the case. We have our own platforms, social networks, our accounts, through which we can communicate directly. "Novak understands that Osaka takes refuge in these channels: "Naomi is very young. She grew up with social media."