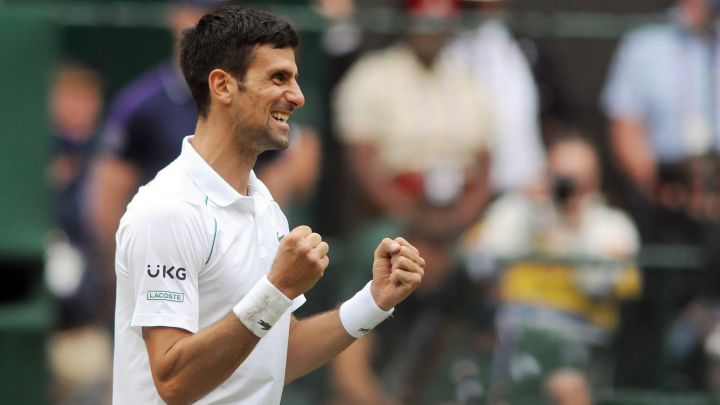 As expected, Novak Djokovic's victory this Sunday at Wimbledon, his sixth in the Grand Slam of the grass and the 20th among all the greats, the same number as Nadal and Federer, has reopened the debate on who is the best player in history.
But for Nole there is no discussion. He considers himself the one who most deserves such a distinction and made it clear in the press conference after his triumph in the final against Berrettini. Asked about the GOAT, the greatest of all time, the Serbian replied: "Of course I consider myself the best. If I didn't think so, I wouldn't talk about the Grand Slams and making history with the confidence with which I do it."
Nole also stated that he leaves this debate to "others" and clarified that differences between times should be: "In recent years I have said at times that it is very difficult to compare different eras. Now we have different rackets, technology, balls or courts. We play in completely different conditions than in other periods. It was not the same to play in the 50s. that now". "Still, it is an honor that many consider me the GOAT," he concluded.
In another vein, the Balkan has become the first player to get a ticket to the ATP Finals this season. Those he has added to the Race with his new victory at the All England have earned him to seal it. "I am very happy to have won the place so soon. The Italian fans are very fond of tennis and it will be a great event with a fantastic atmosphere," he said about it. The Finals, which will be played from November 14 to 21, change scenery this year: from the O2 Arena in London, traditional venue in recent times, to the Pala Alpitour in Turin (Italy). In them Djokovic has a shot to match another Federer brand, the one with the most titles, with a sixth wound.