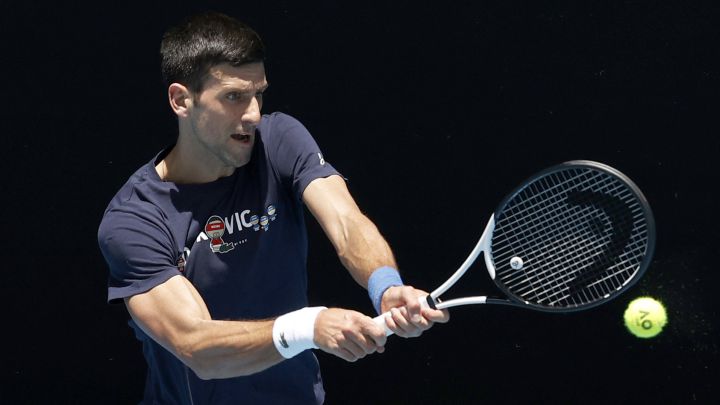 The interview that Novak Djokovic gave to the BBC on Tuesday in which he broke his silence after what happened at the Australian Open and where he dropped that he is willing to give up tournaments that require him to be vaccinated continues to generate debate in the world of tennis.
One of the last to join Djokovic's reactions has been coach Patrick Mouratoglou, coach of Serena Williams, who in a video posted on his Instagram account has been very surprised by Nole's decision and even more so when he is in full battle to be the best in history. "I am very surprised with Djokovic's announcement. I would have never thought that would be his choice. We all know that he is competing to be the greatest of all time. He is competing with Rafa Nadal and Roger Federer, he is in the best position possible and is the youngest of the three. In addition, he is the tennis player who wins the most Grand Slams on average per year."
Mouratoglou also wanted to highlight Djokovic's strength in standing up for his beliefs and the courage he has had to stick to them. "He's put his no-vaccine beliefs ahead of this race to be the greatest of all time. That's extremely powerful and shows the kind of person he is, and I mean that in a good way. He has very strong beliefs and has had the courage to stick to them whatever the situation.
The coach assures that he thought that Djokovic could have accepted to be vaccinated to continue in that historic challenge and believes that, by standing firm, he has earned more respect. "So I thought, with what happened in Australia, he might think, 'Okay, I can be the best of all time, I have a great opportunity for it. I accept that they vaccinate me and what's more, if I do, people won't be able to stand up to me.' But he has taken the opposite path. I believe that someone who stands by his beliefs, despite the fact that most people are against him, deserves total respect whatever your opinion on the matter."