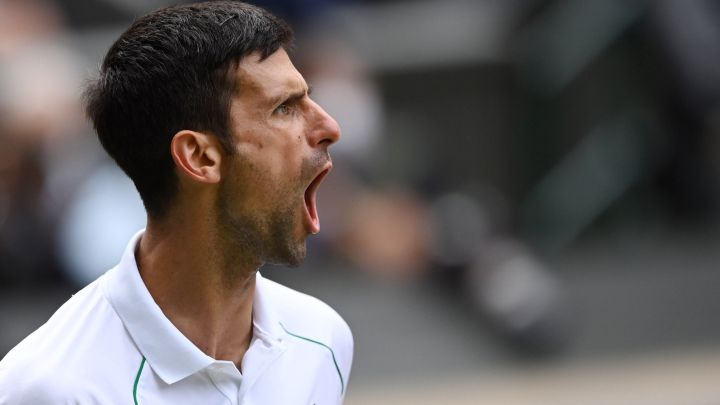 Great news for tennis at the Tokyo Games. After the resignations of Rafa Nadal and Roger Federer, the other member of the so-called 'Big Three', Serbian Novak Djokovic, has confirmed that he will attend the Olympic Games to seek the Olympic gold, one of the few titles that still resist him in his record.
After leaving his presence in the Games on the air at the press conference after winning the title at Wimbledon, Djokovic finally confirmed his attendance to Tokyo through social networks with an original birthday greeting to a Japanese boy named Koujirou. "I could not disappoint my little friend Koujirou. I have already booked my flight to Tokyo and I will be proud to join the Serbian team for the Olympics," the Serbian wrote.
A message that Djokovic also wanted to convey to the fans of Serbia with this announcement written in Serbian in which he initialed his presence. "I am very proud to fly to Tokyo and join our national team in the fight for the brightest medals in the Olympic tournaments. For me competing for Serbia has always been a joy and has given me a special motivation and I will do my best to make you all happy ", along with his now classic" Idemooo "(Let's go in Serbian).
? За мене је игра за Србију увек била посебна радост и мотивација и даћу све од себе да нас све обра! Идемооо 💪🏼

– Novak Djokovic (@DjokerNole) July 15, 2021
Djokovic will arrive in Tokyo to rendezvous with history after a very successful 2021 season for him after conquer the first three Grand Slam of the season: Australian Open, Roland Garros and Wimbledon, which has allowed him to equal the 20 Grand Slam of Roger Federer and Rafa Nadal. In addition, Djokovic's feat allows him to continue pursuing the known as Golden Slam, which consists of winning all four Grand Slam and Olympic gold in the same year, something that to date has only been achieved by Steffi Graf in 1988.
The Serbian also arrives in Tokyo with the mission of achieving Olympic gold, one of the few titles that is missing from a record in which he has won everything. In Beijing 2008 Djokovic reached the semifinals of the tournament, where he lost to Rafa Nadal and later won the bronze match. American James Blake. The one from Belgrade also had no luck in the London 2012 Games, where after falling to Andy Murray in the semifinals he could not with Juan Martín del Potro in the fight for the bronze medal. Precisely his own Del Potro would cross Djokovic's path again at the 2016 Rio Olympics, causing the Serbian's defeat in the first round of the tournament in a match that will go down in history due to the emotional tears of Djokovic after the surprising defeat. Now Djokovic comes to Tokyo in search of this Olympic gold to further enlarge his legend in the history of tennis.