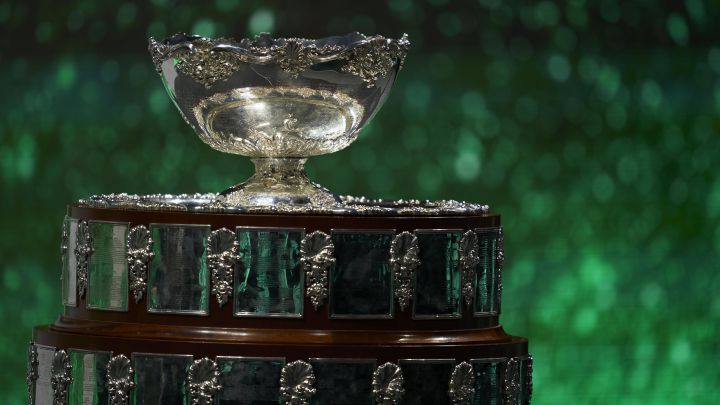 The International Tennis Federation (ITF) and Kosmos, the organizer of the Davis Cup Finals, unveiled their plans for the 2022 edition on Sunday at a press conference hosted by ITF President David Haggerty and Kosmos CEO Enric Rojas. Next season, the group stage of the competition, which will feature 16 countries, will be played in four venues and the crossovers, from the quarterfinals, will take place in a neutral city. "Thus, with this small adjustment, this evolution, we will have more involvement from the fans and more public in the pavilions, because there will be an extra interest with the local teams," explained Rojas
That place could be Abu Dhabi, although the official decision will be announced "in the coming weeks," according to Rojas, who also clarified that the selection process for the initial venues will begin in January and will be announced in mid-March. The idea is that "the altitude and the conditions are the same in the four venues of the group stage and in the neutral one", which would rule out the possibility that Madrid, which is 820 meters above sea level, repeats, since the altitude of Abu Dhabi is only 27.
Reserve cities

There will be other reserve sites in the event that any of the nations they are chosen from does not qualify for the Finals. The agreements with the cities, in principle, will be signed for several years. "There is a preferred option that we are negotiating, although there is nothing signed and it is being discussed", warned Rojas, who clarified that they have spoken with all the parties involved and with the players to choose the best format.

As has happened this year, there will be a minimum margin of two days for the teams classified for the knock outs they move from the headquarters of their respective groups to the neutral and adapt to the place where it will be decided who is the champion. All qualifiers will be played indoors.