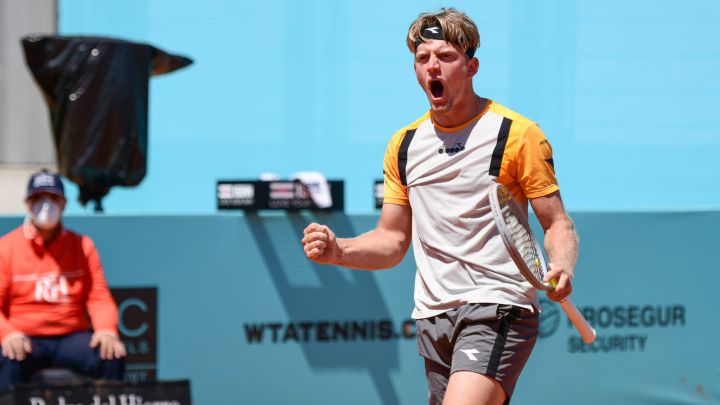 Alejandro Davidovich, who was a bit saddened in recent times by some victory that escaped him due to withdrawal or just bad luck, there was a joy at the Mutua Madrid Open more than for the victory against Pierre-Hugues Herbert, by the way to get it. The man from Malaga did not lose faith and prevailed in a match that needed three tie-breaks to settle and in which he began with a break behind in the third set and with a 4-1 loss in the final tie-break. In the end he won by 6-7 (5), 7-6 (4) and 7-6 (4) and will face Russian Daniil Medvedev, second seed, in the second round.
Davodovich did not know as a rival Herbert, a 30-year-old Frenchman and 85th in the world, best known for his successes as a doubles player with his compatriot Nicolas Mahut., with whom he has won 17 of his 19 titles, four of them Grand Slam. For some time now, the Frenchman tries to prosper alone and is usually a very uncomfortable opponent, especially on land. Also, he is a gentleman on the track. Alejandro suffered it and enjoyed it at the same time, who was only able to take advantage of two of the 11 break options he had. Fortunately, they helped him escape from defeat in a third set in which he even had a 4-3 situation and served that he did not take advantage of. That is why it had to be played in a third tiebreaker that started erratically and ended in a big way, with a 6-0 run. The victory places him in 48th place in the ranking, the best of his career. He said that he enjoyed it because in one set of the game, the Spanish had a roll and ended up covered in clay. Well, Herbert wiped his back with a towel. Chapeau.
Results, table and calendar.