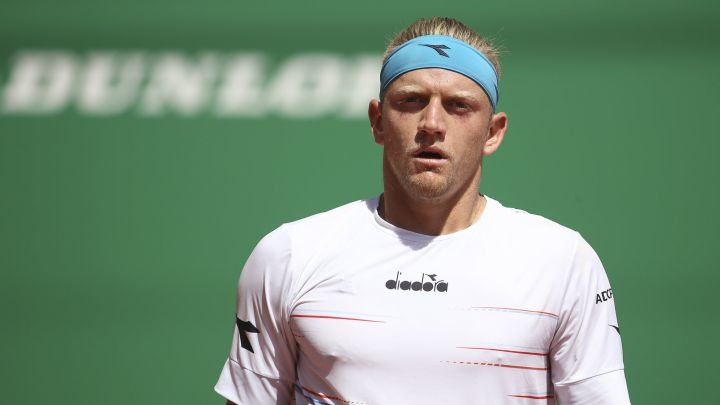 Bad news for Godó: Alejandro Davidovich will not play this edition of the Barcelona tournament. The brand new finalist from Montecarlo has decided not to participate in the Godó due to the fatigue and physical effort that he drags from the last tournament. His great participation, he lost the final with Tsitsipas, has taken its toll on him.
It is not that Davidovich has any injury, but his participation in Monte Carlo, probably longer than even he expected, will prevent him from playing Godó. The Spanish tennis player debuted tomorrow Tuesday (one day before Tsitsipas) against the Bolivian Hugo Dellien, which came from the qualifier. Davidovich's position will be occupied by Manuel Guinard.
Davidovich has decided to rest this week to get to the rest of the clay tournaments in better condition, with Roland Garrós always on the horizon. With his participation in Monte Carlo he has risen to 27th place in the ATP ranking, entering the Top-30 for the first time in his career.