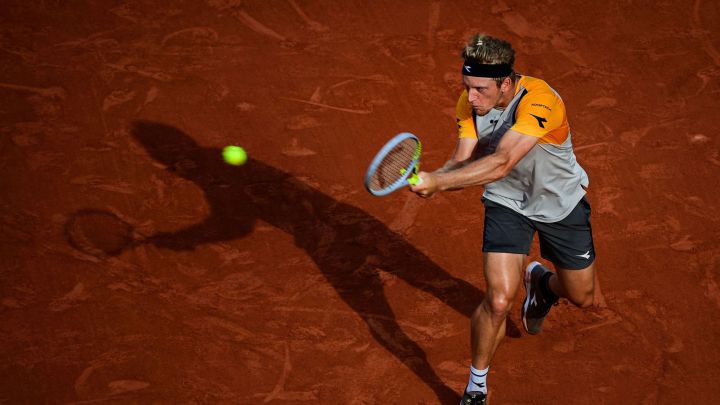 After falling in three sets and in barely an hour and a half against Alexander Zverev in the quarterfinals at Roland Garros, Alejandro Davidovich explained the reasons why he could hardly compete with the German. The Malaga player was impaired by back problems and by accumulating hours on the court (14:46).
"I'm a bit disappointed in myself. My physique and mentality have failed me, and I didn't want to give that image. I'm leaving with a thorn. Yesterday and today I could not put on a sock, I was physically quite bad "Alex explained that he even considered not playing. "I didn't know whether to go on the track today, because I didn't want to do what I did, but I wanted to live in the moment and throughout the game everything weighed on me, both physically and mentally. "
On the other hand, Davidovich leaves Paris satisfied with his best Grand Slam performance to date: "They have been two tough weeks, very intense and full of emotions, and that is what took me to the bag".