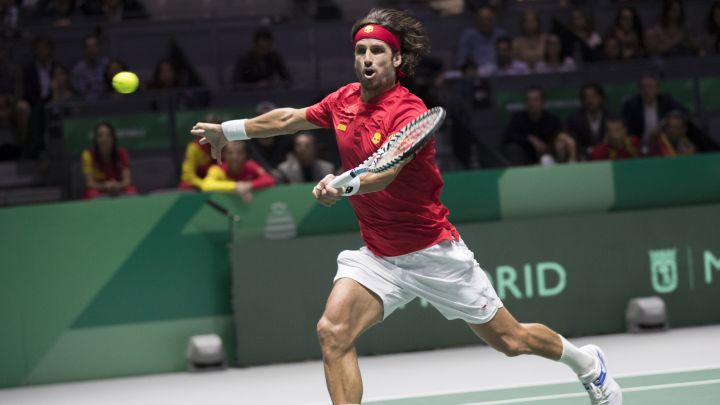 Spain has already decided what its line-up will be to face the first tie of the group stage of the Davis Cup finals against Ecuador this Friday. And if this team is confirmed, Sergi Bruguera surprises who will be the first player to open the tie.
Except for a capital surprise, Feliciano López will be in charge of opening the tie against Ecuadorian number one Emilio Gómez, son of Roland Garros champion Andrés Gómez. In this way, Bruguera relies on the experience of Feli (40 years), who Despite being ranked 106th in the ATP individual ranking, he is one of the great Spanish legends of the Davis Cup, since he has participated in the Salad Bowls conquered in 2004, 2008, 2009, 2011 and 2019. In this way 'Feli' will replace the loss of Carlos Alcaraz, who started as theoretical number two and who will not be able to play after testing positive for coronavirus.
There will be fewer surprises in the second game, where Pablo Carreño will act as Spanish number one to face Roberto Quiroz, number two of the Ecuadorian team. There will be no surprises in the doubles match either, as Spain will play with the A duo made up of Marcel Granollers and Feliciano López, who will double shift this Friday, against the Ecuadorian couple that, except for surprise, will be Gonzalo Escobar and Diego Hidalgo.