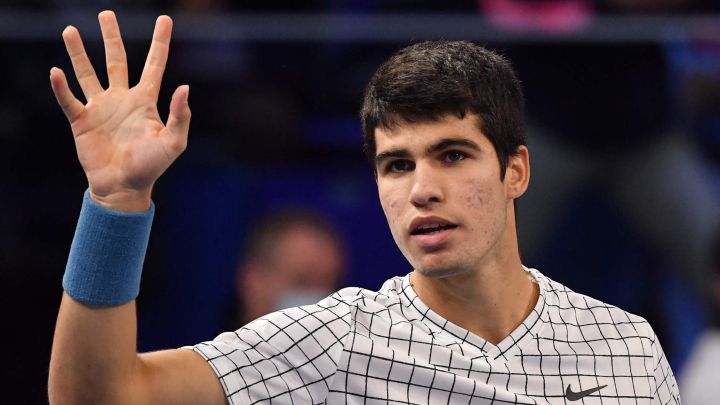 After beating Brandon Nakashima and qualifying for the semi-finals of the NextGen ATP Finals in the year of his tournament debut, Carlos Alcaraz He spoke, among other things, of the point he made in a set against the American.
"I am a player who does not give up and I like to run for all the balls. I have been lucky to guess where I was going to throw some, but it is my way of playing"he explained. In that so much applauded by the public, who stood up at the Allianz Cloud in Milan, his good physical preparation was key, which is surprising at this point in the season. "It is not easy to arrive physically well. We demand a lot of ourselves, and you always arrive with discomfort, but it is not my case, I am doing a very good job throughout the year and I feel very good now ", he claimed.
Regarding the fact of playing as number one seeded and, by extension, as a favorite to lift the trophy, Carlos says that it does not weigh him down, but that he does not give it much importance either: "The truth is that I like to have a little pressure, although I don't pay much attention to being number oneWhat I do is have a lot of fun on the court, be happy and keep learning, that's what I'm looking for in this tournament. I want to focus on staying like this, and not if I'm a favorite. "
Although ATP points are not distributed and it is a competition limited to a group of players under 21 years of age, Charly does not downplay the NextGen Finals: "I see it as a very, very important tournament, it is still a Master, although it is different by the rules and the format. I come to demonstrate the level that I have ".