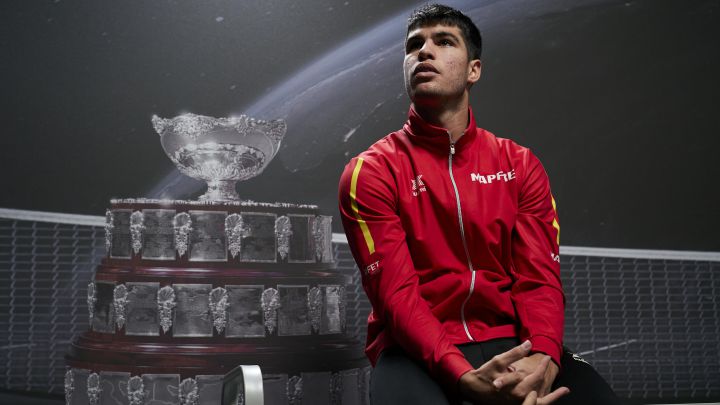 Carlos Alcaraz, who tested positive in a control by the organizers of the Davis Cup Finals and has not been able to represent Spain in the tournament, He is already at his home in El Palmar, in Murcia, from where he follows the games on television and supports and encourages his teammates. It was the 18-year-old tennis player himself who made his situation known on Twitter.
In principle, Alcaraz has no symptoms and is well, as announced by the president of the Spanish Tennis Federation (RFET), Miguel Díaz, in a brief interview that they did in Movistar during a break from the qualifying round of Spain against Ecuador, in which Carlos would have participated had it not been for the coronavirus. His coach, Juan Carlos Ferrero, confirmed it to AS: "It's fine, calm down."
Alcaraz traveled to Murcia on Friday in a special car, with isolation to avoid contagion, since the COVID protocol since the vaccination was extended, does not require a 10-day confinement for positive cases in tennis events.