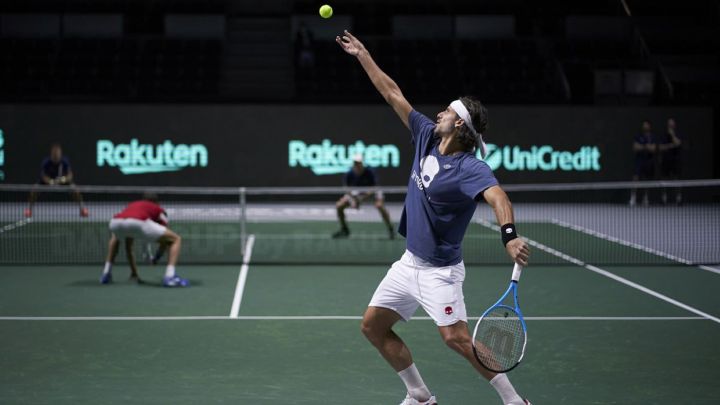 The tennis players, who had already lived in more relaxed situations on the circuit, They have returned to 'bubble mode' in the Davis Cup. In all three venues. In Madrid, where groups A (Spain, Russia and Ecuador) and B (Canada, Kazakhstan and Sweden) are played, the capacity of the Madrid Arena will be 75% caused by the limitations of the pandemic (9,135 spectators will enter a maximum).
The tennis players, who passed a test prior to their arrival, undergo PCR every two days and they can only relate to your team. They will not be able to see family members or anyone outside the team that is in the hotel during the days they are competing. The mask is mandatory except for training and competing, temperature measurements are taken when entering the venue and a health declaration must be made every day.
The situation contrasts with tournaments such as the US Open, where it was practically possible to lead a 'prepandemic' life. That the players are vaccinated does not exempt them from relaxing the conditions of the bubble.