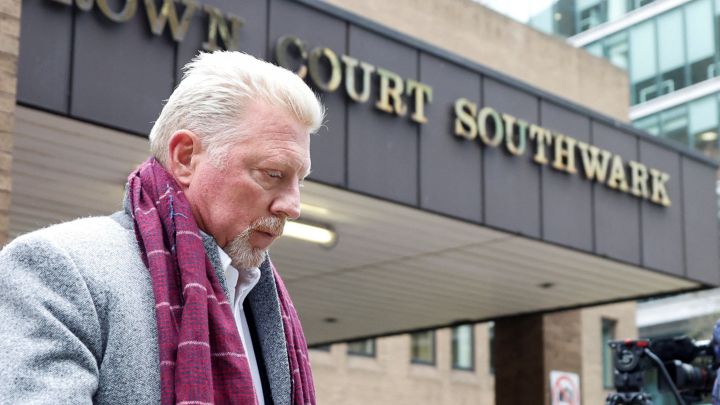 The legendary former German tennis player Boris Becker, winner of six Grand Slam tournaments, was found guilty this Friday by a British court of four financial crimes related to his bankruptcy in 2017. The former number one in the world, who was accused of having hidden millions of pounds in assets to avoid paying his debtsfaces a sentence of up to seven years in prison, and his sentence will be known on April 29, according to British media reports.
A jury at Southwark Court in London found him guilty of having transferred hundreds of thousands of pounds from his businesses after being declared insolvent in 2017. The three-time Wimbledon title winner also hid property in Germany, a loan of 825,000 euros and shares in a technology company.
At the same time, the court found him innocent of 20 other charges against him, including failure to deliver trophies and medals that were put up for auction by an administrator after his bankruptcy. Becker was accompanied by his partner, Lilian de Carvalho Monteiro, and did not want to make statements after the court hearing.
It was declared insolvent in June 2017 in the case of a loan unreturned bank loan of 3.8 million euros to remortgage a property on the Spanish island of Mallorca. In 2002, the German had already been sentenced to two years probation and to pay half a million euros for tax evasion between 1991 and 1993. In recent years, the former tennis player has combined his work as a coach, helping players like Novak Djokovic, with the commentator in the media,