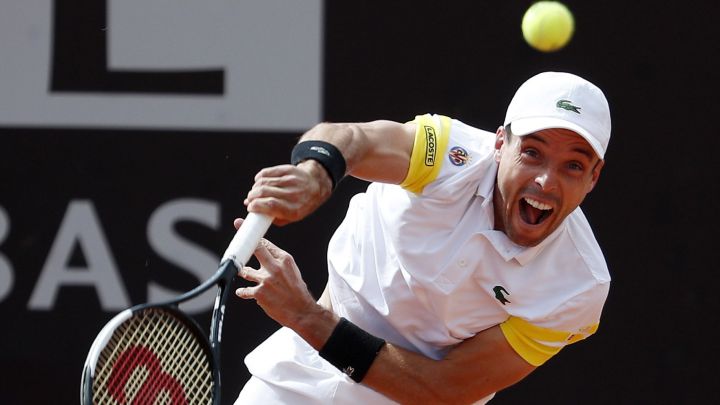 The day of this Tuesday at the 1,000 Masters in Rome could not have started better for the Spanish tennis players, since Roberto Bautista and Alejandro Davidovich are already in the second round of the Roman tournament.
Bautista, tenth seed, did not go through too much trouble to overcome the American Tommy Paul, from the qualifying round, as he defeated 6-3 and 6-4 in one hour and 31 minutes.. Bautista was very solid on serve and also knew how to suffer in the most delicate moments, saving 5 of the six breaking balls that he had to face. In the second round, Bautista will face a tough nut to crack on clay, the Chilean Christian Garín.
For his part, Alejandro Davidovich demonstrated in Rome the great moment of form that he is going through. The man from Malaga gave the first surprise of the day in the Roman tournament after beating Bulgarian Grigor Dimitrov, sixteenth seed, 6-4, 7-6 (2) in one hour and 42 minutes. Davidovich knew how to suffer against the Bulgarian, who was unsuccessful in serving, and who stopped his attempt to react in the second set, where he managed to force the tie-break but where Davidovich was superior. In the next round, the man from Malaga will face the winner of the match between the Spanish Roberto Carballés and the British Cameron Norrie.