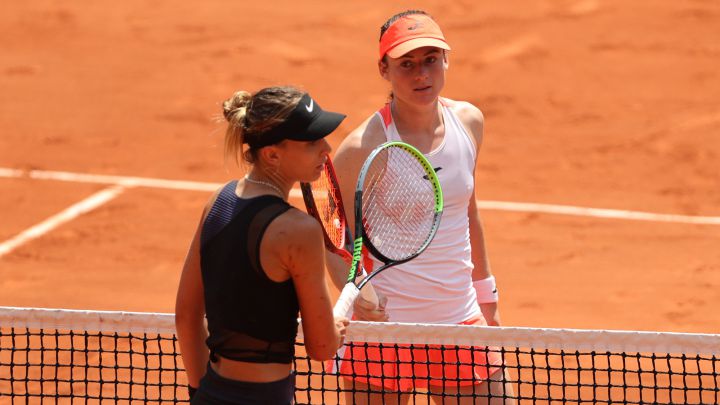 Paula Badosa (23 years old), looking saddened by the defeat in the Roland Garros quarter-finals against the Slovenian Tamara Zidansek He attended the accredited media to offer his feelings after the game.
Analysis: "It was tough, she played a good game and I am disappointed because I probably played the worst game of the tournament and the entire season on clay. She was nervous since last night. When you want something a lot, sometimes you put a lot of pressure on yourself. If I have another chance like this, I will change things, because being like this doesn't help you ".
Season: "I have won many matches on clay and my first title and I hope that will help me the rest of the year."
State of mind: "I am not angry, I am sad, because I had dreamed of being in the final rounds of a Grand Slam and I have not been able to handle the situation. An opportunity has escaped me. I hope to have more ".
Roland Garros: "In a tournament it is difficult to enjoy because you are thinking about each game and there is tension. I had high expectations. I hope that as the hours go by, I will enjoy what I have done ".
The physical: "I have nothing important, although obviously I am tired from the games, the emotions and my first times in various things. I will recharge my batteries and I hope this helps me to have confidence, which I hope it does, for the grass tour ".
Conflict with Carlos Ramos: "They gave me a warning for looking bad at the chair umpire, but actually I was looking at my coach, Javi, with tension, I had nothing against him."
The good and bad: "It is the best result of my career, but it is the day that perhaps a defeat hurts me, because I have had it very close. This defeat hurts me a lot ".