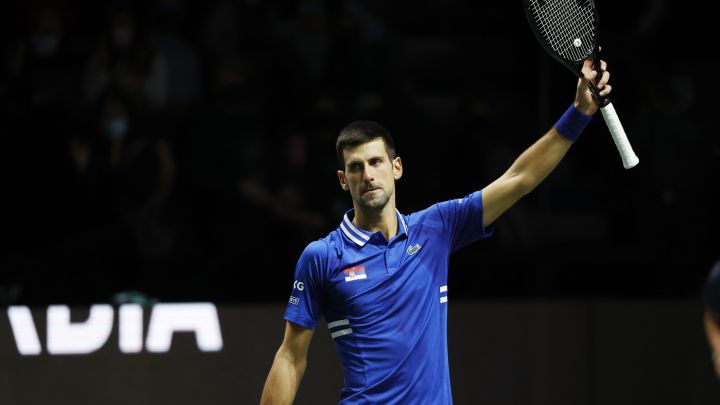 Novak Djokovic was sad at the press conference after the defeat against Croatia (2-1), which leaves Serbia out of the Davis Cup final.
Number one ends the year with Australian, Roland Garros and Wimbledon titles, but with the disappointments of not completing the Grand Slam (he fell at the US Open against Daniil Medvedev), not achieving Olympic gold and not winning a second Salad Bowl.
"I do not regret anything in life, but I draw lessons from moments like this. I do not regret any tournaments that I have played.. This competition meant a lot to me, "he said about the last leg of the season in which his plans have been thwarted.
"I gave everything I had, but this competition is cruel because you have to win every point, every set …. We don't have a stuntman and it's like climbing Everest. More than doubles players, you have to have a doubles team, "he analyzed.
On his participation in Australia, where he will be required to be vaccinated, Djokovic blew smoke. It was not the day: "It will be known soon because it is just around the corner, but not today. Do not insist. I need to be with my family, recharge and rest. "The Serbian did not want to confirm whether he had received the vaccine or not.