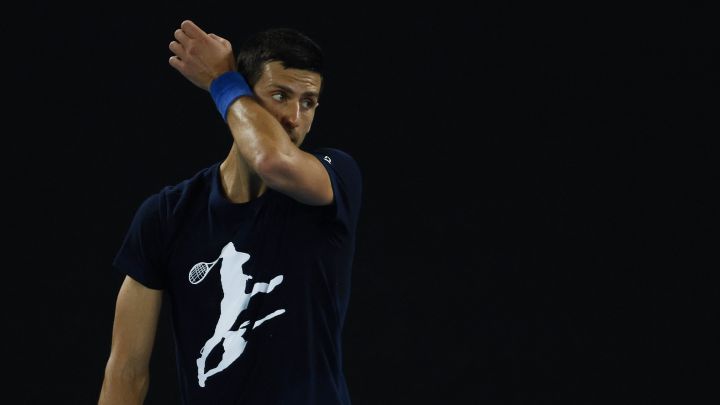 The Australian government believes that Novak Djokovic's presence could put lives at risk and threaten public order. They are the conclusions of report with which Immigration Minister Alex Hawke justifies the revocation, for the second time, of the Serbian tennis player's visa, who on Sunday at 10:15 (00:15 on Saturday in Spain) will have his last chance at a hearing in Federal Court.
'The Age' has had access to the ministerial document, which turns the case around, as he acknowledges that Djokovic, who refuses to be vaccinated against COVID-19, entered the country with a valid medical exemption (positive on December 16). But Hawke says the Serb has shown "an apparent disregard" for the basic rules of protection against COVID, how to isolate after testing positive Something that the Australian Open champion did not do, as he recorded on his social networks.
"Given Mr. Djokovic's high-profile status and his position as a role model in the sports community… may foster a similar disregard for precautionary requirements after being diagnosed with another positive in Australia."
"In particular, your behavior may encourage or influence others to imitate your behavior and not complying with the appropriate sanitary measures after a positive test, and thus lead to the transmission of the disease and a serious risk to their health and that of others", warns the minister, who also believes that Djokovic's presence in Australia may "encourage anti-vaccine sentiment", which could lead "to increased civil unrest".