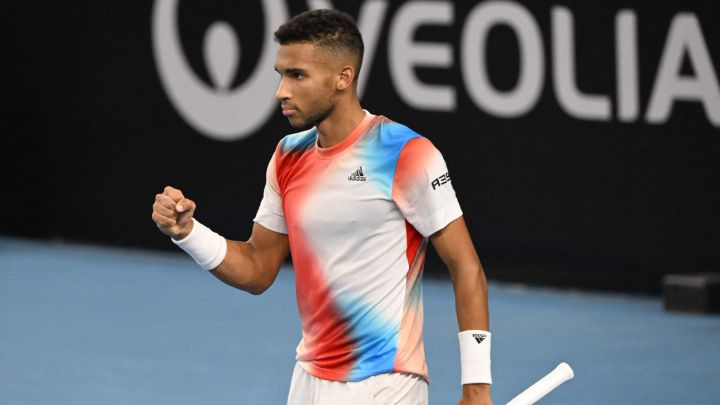 The Canadian Felix Auger-Aliassime and the Russian Andrey Rublev, two of the big favorites, meet again a week later to bid for the title of the Marseille tournament after beating, respectively, the Russian Roman Safiullin and the French Benjamin Bonzi.
The clash for the Marseille title will be a rematch for Rublev who lost in the Rotterdam semifinals against Toni Nadal's pupil who premiered his record in Rotterdam.
Rublev, second seed, beat Bonzi 6-3, 4-6, 6-3 after one hour and 53 minutes to reach the first final of the season, the thirteenth in his career that could give him his ninth title.
Andrey Rublev, who had never faced Bonzi, one of the sensations of the season, intends to round out his role in the French event in the duel against the Canadian Felix Auger-Aliassime who did not fail in the 'tie break' to achieve his eighth consecutive win and beat Roman Safiullinfrom the previous phase and executioner in the quarterfinals of the Greek Stefanos Tsitsipas.
The American reaches the final after adding five wins in Rotterdam, where he won the trophy, and three in Marseille. The last one against the Russian, whom he beat 7-6(4) and 7-6(5), after two and a half hours.
The Canadian kicked off his crop of hits in Rotterdam. Until that moment he had played eight finals and had lost all of them. In 2022 everything changed. Quarterfinalist at the Australian Open conquered the Dutch competition.
It will be the fourth duel between Rublev and Auger-Aliassime. The first two were won by the Russian, in Umag 2018 and in Adelaide 2020. But the most recent, last week in Rotterdam, was for the Canadian.