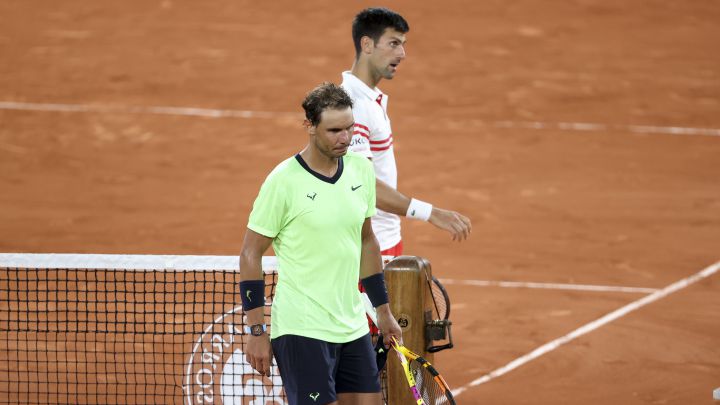 Patrick Mouratoglou, one of the most recognized coaches in the world of tennis, has wanted to manifest through a video on his YouTube channel how he expects the 2022 clay court season to be and the battle between Rafa Nadal and Novak Djokovic to see who will be the tennis player with the most Grand Slam titles.
For Mouratoglu the clay tour will be spectacular and he believes that Roland Garros will be the key tournament of the season. "I think the clay court season will be amazing. There are many things to see like who will win Roland Garros, that's the key. If Rafa wins it he will have two more Grand Slams than Djokovic, but if Djokovic wins he will equal Nadal and have a chance. better than Nadal on grass. This battle between the two to see who has more Grand Slam titles is incredible, so Roland Garros can be the key to the season."
The coach highlights how the start of the year has been for both. "If you look at the beginning of the season and see the situation at the world level, Djokovic is the leader for me. He is winning more Grand Slams than anyone every year so he is the big favorite to win more Grand Slams than the rest. But with history of COVID will not be able to play most of the year, so he has less matches. On the other hand Nadal has gained more confidence because Djokovic was not playing and he has won almost everything. Novak had a great advantage and with what has happened now Nadal is the one who makes the difference. But then Nadal got injured and he won't be able to play the whole clay court this year and that could even out the balance. It is very interesting. Can Djokovic win it all until Nadal returns from injury? That could be a game changer because you could see Djokovic brimming with confidence again. but it won't be easy because when you haven't played as much as Nadal has while he lost early in Dubai."
However Mouratoglou believes that it will not be an easy tour for both Djokovic and Nadal, as the Serb has been out for a long time due to his refusal to get vaccinated and Nadal could miss several tournaments due to his rib injury. "It will not be easy for Djokovic and that is why what happens in the coming weeks will be key, when Djokovic will show if he has opportunities to show that the battle between him and Roland Garros can be key. Other tennis players such as Alcaraz, Tsitsipas and other names, so we'll see. I think for Nadal it will also be difficult but fortunately for him he has a lot of confidence after his start to the season although we know that he likes to play a lot of matches before Roland Garros to feel in full control that he needs and if he doesn't have it it will be difficult for him . The fact that he cannot play several tournaments before Roland Garros will be a big obstacle for him because he has no other option to play well before the tournament. He needs four or five tournaments to start being the real Nadal and, not being able to play, he has no choice but to play fantastic from the start and that's not easy for him.
Finally Mouratoglou believes that the current edition of Roland Garros is very open… depending on the level of Novak Djokovic, since the coach believes that the Serbian is even better than Nadal on clay if he is at his highest level. "If we talk about Roland Garros right now, I think we are talking about the most open tournament in the last 10-15 years. If Djokovic is able to win a lot of matches between the start of the clay court tour and Roland Garros, then he won't be that open because Djokovic, when he's at his best, I think he's the best player in the world, even on clay. I know it's weird to say this when you see the number of Roland Garros that Nadal has won, but if you look at the numbers, Djokovic has beaten Nadal many times on clay. and sometimes he has done it with a hard marker. If they play each other in the last rounds of Roland Garros, last year's match will be on their mind, for sure. I think Nadal will be tense and Novak will be more aggressive because he will feel more confident against Nadal."