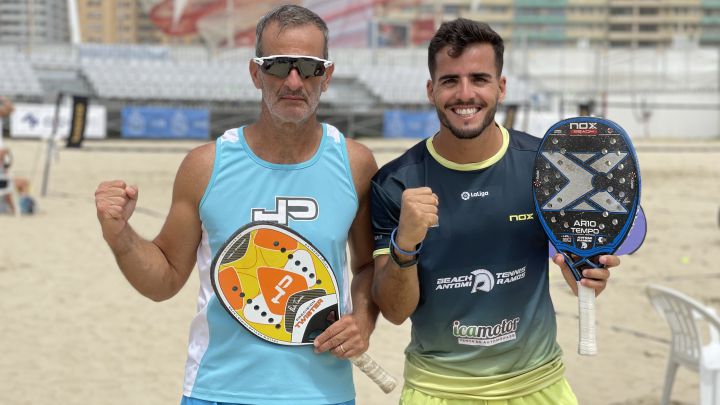 The Canarian tennis player Antomi Ramos won his 50th ITF title after defeating Pedro Maio and Henrique Fleitas in Porto together with Paolo Tronci (6-4, 3-6 and 10-2).
In the group stage they beat a French couple from the island of Réunion by 6-3 and 6-3 and already in the final they managed to beat the Portuguese couple, the number 1 couple in the ranking in Portugal.
After the victory, Antomi Ramos said: "It is incredible to reach 50 ITF titles, but I hope there will continue to be many more"" The feelings in Porto are good, after 2 weeks winning in Kazan and Cagliari I am happy to continue on the right foot, and hopefully the second tournament will go just as well, "he added.
The couple formed by Ramos and Tronci have returned to playing together after doing it for two years separately.. Over several years they formed a playing partner achieving very good results. Paolo Tronci was one of those who helped Antomi the most in his sports career, contributing his grain of sand so that the Spaniard continues to fulfill his dreams.