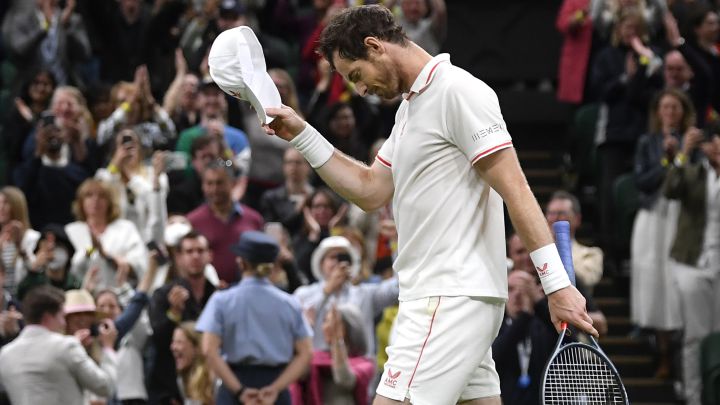 Andy Murray's path to return to the elite after the ordeal he suffered after a hip injury that made him spend almost a year in the dry dock and that even led him to announce a withdrawal that, finally, was not consummated, has become a real roller coaster for "Muzza"As he has alternated great performances with resounding defeats that have cast doubt on whether the Scotsman will be able to return to the elite and rub elbows again with Roger Federer, Novak Djokovic and Rafa Nadal.
The last of these defeats took place this Wednesday at the Rennes Challenger, to which Murray attended with invitation and where ehe Scotsman, fifth seed for the title, fell in the round of 16 to Russian Roman Safiullin, world number 158, in three sets 6-2, 4-6 and 6-1 after one hour and 50 minutes.
A hard setback for Murray in his attempt to sneak into the top 100 in the ATP rankings (this week he appears in 116th place) and that once again calls into question a Murray, who has a hard time starting in the lower category tournaments (he has a balance of 7-8 this season) but who has shown his best tennis in 2021 on big stages like Wimbledon, where Denis Shapovalov stopped him in the third round , or at the US Open, where he managed to take Stefanos Tsitsipas to five sets in a defeat that ended with controversy due to the Greek's long breaks to go to the bathroom when Murray won by two sets to one. Meanwhile Murray will have to start almost from scratch again to guarantee himself a place again in the final tables of the big tournaments in this final stretch of the season and in his complicated but hopeful attempt to return to the elite.