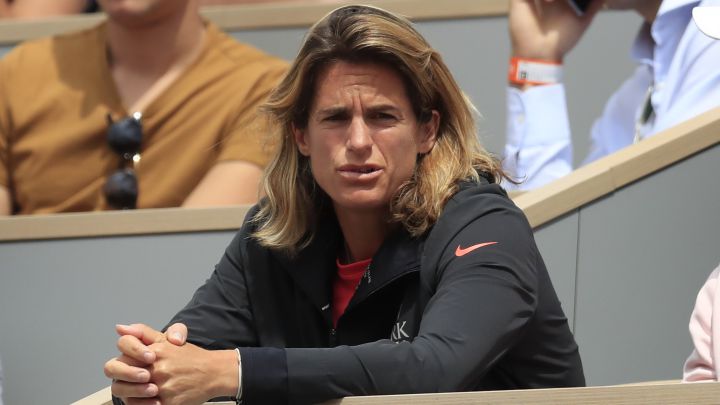 Amélie Mauresmo, former world number one, was appointed this Thursday director of the Roland Garros tennis tournament, the first woman to assume that position, which she came to replace former French player Guy Forget.
"I am proud to join the Roland Garros teams. I have accepted this position as tournament director clearly showing great ambitions. I will defend them with the demand, freedom and passion that have always driven me, "he said in a message on Twitter published by the French Tennis Federation (FFT).
Mauresmo, 42, has signed a three-year contract, according to the newspaper L'Équipe.
"It is a new era," FFT president Gilles Moretton added in that newspaper., according to which the tournament was looking for "a new vision" for that position.
Mauresmo, a professional player from 1993 to 2009, was the 2006 Australian Open and Wimbledon champion and the 2005 Los Angeles Women's Masters.
In June 2018 she was named captain of the French men's Davis Cup team for 2019 and 2020, which made her the first woman in that position, but the former tennis player ended up resigning to train Lucas Pouille.
Forget, for his part, is leaving the leadership of Roland Garros and the Masters 1,000 in Paris-Bercy after not having renewed his contract with the FFT. His link with both tournaments, in which he had been in charge for five and nine years, respectively, ends on December 31.
Under his direction, The French Grand Slam had to deal with the covid health crisis, which forced the 2020 edition to be postponed by almost six months.
Also, in an ambitious reform plan, During his tenure, the brand new Simonne Mathieu track, the third largest in the Roland Garros complex, was released.
Benneteau and Grosjean will continue as captains of France
The presentation of Amelie Mauresmo as the new director of Roland Garros has also been marked by the announcement by the French Tennis Federation to renew their Davis Cup and Federation Cup captains for three more years.
Thus Julien Benneteau will be in charge of continuing to lead the French team in the Billie Jean King Cup, while Sébastien Grosjean will continue to lead the French team in the Davis Cup.