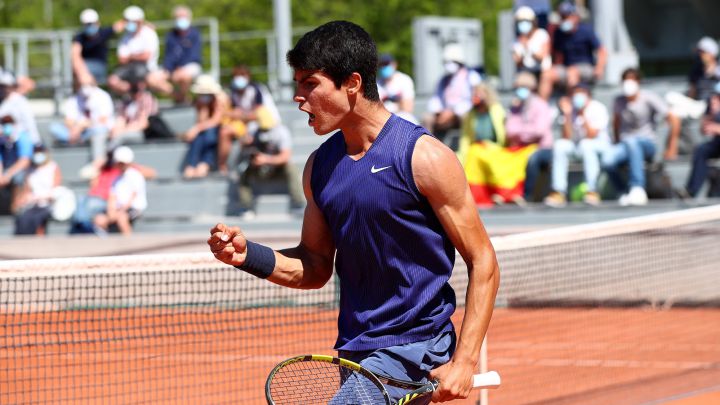 Carlos Alcaraz was overjoyed after his victory this Thursday in the second round of Roalnd Garros against Georgian Nikoloz Basilashvili (6-4, 6-2 and 6-4). The Murcian, who became the youngest player to reach the third round of a Grand Slam since Rafa Nadal at the 2004 Australian Open, "The truth is that it means a lot, that I am doing things very well together with my team, focused and improving what I was not doing well. It gives me a lot of motivation to continue training and for the next game," said the Spanish pearl of 18 years.
Alcaraz gives a key importance to the mental aspect in this victory: "If you don't know how to control yourself, it is very difficult to beat the other. Knowing how to manage your emotions is very important." And he assures that the fans present on the track went crazy at the end of the game with his triumph: "They asked me for my wristbands, a towel, to take pictures of me with them, but the organization won't let us because of the COVID issue, and I was sorry that I couldn't get close to the people who supported me a lot during the game. They were a great help, that's why I apologize".
"I am approaching the matches in a very serene way and very sure of myself. The issue of attitude I am improving a lot. I am proud of that and I am surprised to have achieved it so soon, "he concluded.