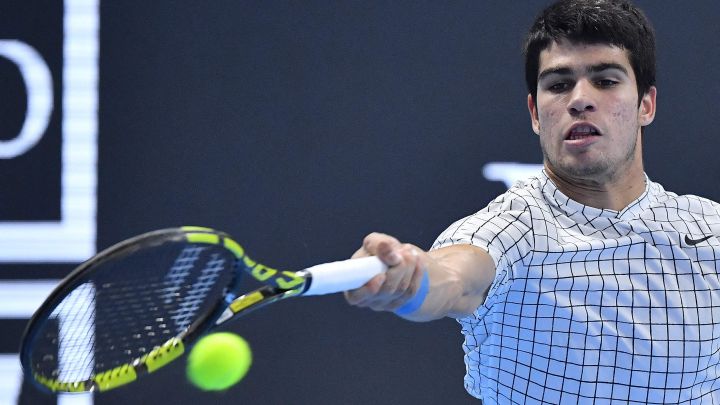 Carlos Alcaraz continues to settle in the Top-30 of the ATP ranking one more week after the dispute of the Australian Open. At the age of 18, the young Murcian tennis player got his best historical ranking after climbing to 29th place in the classification with 1,673 points, which has allowed him to surpass… Roger Federer.
This week Alcaraz remains in 29th place in the standings, just ahead of Federer, who fell 13 positions after the Australian Open dispute, where the Swiss did not play due to injury, and this week he appears again in 30th place in the ATP ranking with 1,665 points.
As for the Top-10 of the classification, there are no relevant changes in the classification. Novak Djokovic starts his week 360 at the top of the standings with 10,875 points, leading Daniil Medvedev by 1,240 points, second with 9,635, and in 3,010 to Alexander Zverev, third with 7,865. For your part Rafa Nadal remains in fifth place with 6,875 points, 270 points behind Stefanos Tsitsipas, fourth with 7,145.
While Pablo Carreño and Roberto Bautista remain in the Top-20 at positions 16 and 17 respectively, another Spanish tennis player, AAlbert Ramos, stars in one of the big climbs of the week after winning the Córdoba Open. Ramos gains 12 positions to climb to 32nd place with 1,499 points and is already close to a Top-30 that closes Roger Federer behind Carlos Alcaraz.