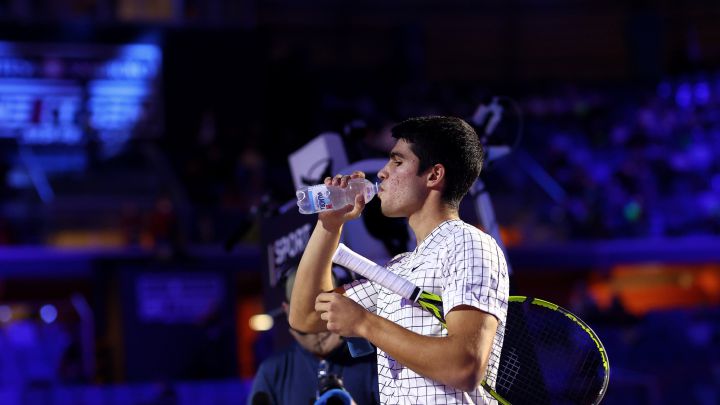 Satisfied for having reached the semifinals of the NextGen ATP Finals in Milan after beating Argentine José Manuel Cerúndolo this Thursday, Carlos Alcaraz appreciated the fact of having reached another record of precocity like the one Rafa Nadal achieved at the time: "I am very happy to have a good consistency in a year, 30 ATP victories. It means that I have done a good job. and, looking forward to next year, I have to try to exceed that number ".
One of the keys to his good role in the tournament is being the service, increasingly powerful and accurate. "Last year's preseason and this one I tried to improve my serve. Last year we adjusted the movement because I had abdominal problems. and I needed to do it in a way that didn't affect me as much. It has always been a goal, because it is a very important weapon right now in tennis ", explains the 18-year-old from Murcia, who is not tempted by the siren songs in the form of praises that reach him from all sides. "There are many things that I have to improve on, I am young and I have many weak points, but if I say them, I would be throwing stones at my own roof ".
One aspect in which he is putting special emphasis in his work is "concentration". "I try to have the maximum possible activation when I go out on the track, it is something I am working on. In the warm-up I am pending to enter the first point as if it were the last, "he argues. And what do you do when you don't play or train? "There is little time, but I like to go for a walk, see the city where I am, together with the team, laugh with them, watch series and watch tennis if there are other tournaments or other matches in mine ".