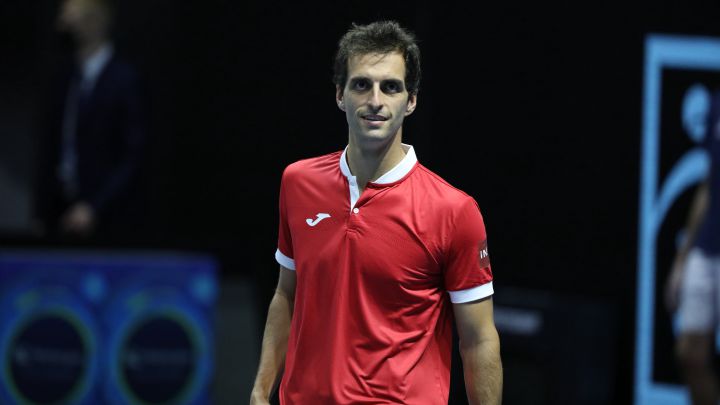 the spanish tennis player Albert Ramos defeated (7-6(4), 6-4) this Saturday the Argentine Juan Ignacio Londero to access the final of the Cordoba tournament, of ATP 250 category, where he will repeat in the assault on the title this time against the Chilean Alejandro Tabilo, who surprised the local Diego Schwartzman.
For the first time in four editions, the appointment in Córdoba will not be fought by any Argentine, while Ramos repeats the final after losing the 2021 one against Juan Manuel Cerúndolo. The Catalan, who will seek the fourth title of his record -all on land-, extended his good week, where he is achieving the first wins of 2022.
Against Londero, for almost two hours of the game, Ramos had to raise his game one more point, even in a very even first set that was scored in the tie-break. In the second act there was no 'break' option until the Spaniard broke in the eighth game, but when he served to close the match, Londero returned it.
The exchange of blows was lengthened by Ramos who achieved victory and the pass to the final followed by the rest. This Sunday, the Catalan will face a Tabilo who, arriving from the previous one, reached his first ATP final beating the local favorite, the Argentine Schwartzman, 6-3, 7-6(6).
"It was a difficult game today, because I was a bit nervous, I held on as best I could, and I think we both didn't play at the best level, But here I am. Against Tabilo it will not be easy, because he is more rested than me, I have seen him this week and he is playing at an incredible level", considered the Spanish player.
For Ramos Viñolas, 34, Sunday's will be his eleventh final on the ATP circuit, with three titles achieved so far, in Bastad 2016, Gstaad 2019 and Estoril 2021, all in Europe and on clay, while in South America the Catalan played and lost the finals of Sao Palo 2017, Quito 2018 and Córdoba 2021.